By day, seventeen-year-old Kiera Johnson is an honors student, a math tutor, and one of the only black kids at Jefferson Academy. By night, she joins hundreds of thousands of black gamers who duel worldwide as Nubian personas in the secret multiplayer online role-playing card game, SLAY.
No one knows Kiera is the game developer, not her friends, her family, not even her boyfriend, Malcolm.
But when a teen in Kansas City is murdered over a dispute in the SLAY world, news of the game reaches mainstream media, SLAY is labeled a racist, exclusionist, violent hub for thugs and criminals.
Driven to save the only world in which she can truly be herself, Kiera must preserve her secret identity. But can she protect her game without losing herself in the process?
"This excels at depicting everyday life for Black teens and the very specific struggles Black teens face. More than a novel, this is a conversation about safe spaces, why they're necessary for minorities, and why we should champion their right to exist without being branded exclusionary or racist." – Enisha Davenport, (Reviewed 7/1/2019) (Booklist, vol 115, number 21, p66)
[sources: Goodreads, Booklist]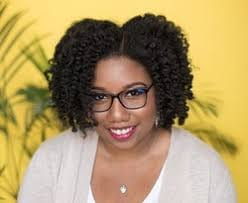 Read more about the author, Brittney Morris.