Historical fiction lets us visit the world of the past.  We can find out what it was like to live in medieval England, sail the seven seas, fight in World War II or explore uncharted lands.
Deepdean School for Girls, 1934. When Daisy Wells and Hazel Wong set up their very own deadly secret detective agency, they struggle to find any truly exciting mysteries to investigate. (Unless you count the case of Lavinia's missing tie. Which they don't, really.)
But then Hazel discovers the Science Mistress, Miss Bell, lying dead in the Gym. She thinks it must all have been a terrible accident – but when she and Daisy return five minutes later, the body has disappeared. Now the girls know a murder must have taken place . . . and there's more than one person at Deepdean with a motive.
Now Hazel and Daisy not only have a murder to solve: they have to prove a murder happened in the first place. Determined to get to the bottom of the crime before the killer strikes again (and before the police can get there first, naturally), Hazel and Daisy must hunt for evidence, spy on their suspects and use all the cunning, scheming and intuition they can muster. But will they succeed? And can their friendship stand the test?
Juliana Telford is not your average nineteenth-century young lady. She's much more interested in researching ladybugs than marriage, fashionable dresses, or dances. So when her father sends her to London for a season, she's determined not to form any attachments. Instead, she plans to secretly publish their research.
Spencer Northam is not the average young gentleman of leisure he appears. He is actually a spy for the War Office, and is more focused on acing his first mission than meeting eligible ladies. Fortunately, Juliana feels the same, and they agree to pretend to fall for each other. Spencer can finally focus, until he is tasked with observing Juliana's traveling companions . . . and Juliana herself.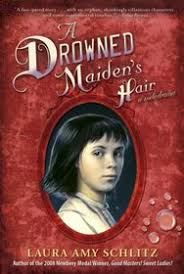 Maud Flynn is known at the orphanage for her impertinence, so when the charming Miss Hyacinth and her sister choose Maud to take home with them, the girl is as baffled as anyone.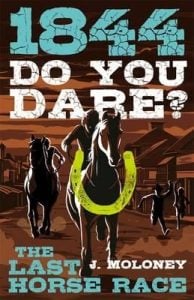 Do you dare stick up for your mates? Ride a horse at breakneck speed? Risk your life for freedom? 
Within the rough and ready frontier settlement of Moreton Bay (which later became the city of Brisbane), Toby and his mates roam free, and linger at the fringes of the grown-up world. They are particularly interested in horse racing. But it's a dangerous world, and when Toby decides to take part in a race through the streets, he doesn't realize it will be a matter of life and death.
Do you dare . . . Confront a bully? Steal to protect someone? Hide a bushranger? It's an adventure in history. Do You Dare?
Do you dare join a rebellion? Stand up to a bully? Risk your life for a friend? 
Henry lives with his father and sister on the Victorian Goldfields. Still mourning the loss of his mother and baby brother, Henry helps his father to mine their claim and hopes that one day they will strike it rich. But they can't afford a mining license and without a license they are at the mercy of the corrupt police. When Henry meets a new friend, Frank, he enters a world of politics, riots, and rebellion that will lead him to Eureka Stockade, one of the defining moments in Australian history.
Olivia Mead is a headstrong, independent girl—a suffragist—in an age that prefers its girls to be docile. It's 1900 in Oregon, and Olivia's father, concerned that she's headed for trouble, convinces a stage mesmerist to try to hypnotize the rebellion out of her. But the hypnotist, an intriguing young man named Henri Reverie, gives her a terrible gift instead: she's able to see people's true natures, manifesting as visions of darkness and goodness, while also unable to speak her true thoughts out loud. These supernatural challenges only make Olivia more determined to speak her mind, and so she's drawn into a dangerous relationship with the hypnotist and his mysterious motives, all while secretly fighting for the rights of women.
Miss Lydia Whitfield, heiress to the family fortune, has her future entirely planned out. She will run the family estate until she marries the man of her late father's choosing, and then she will spend the rest of her days as a devoted wife. Confident in those arrangements, Lydia has tasked her young law clerk, Mr. Robert Newton, to begin drawing up the marriage contracts. Everything is going according to plan.
Until Lydia—and Robert along with her—is kidnapped. Someone is after her fortune and won't hesitate to destroy her reputation to get it. With Robert's help, Lydia strives to keep her family's good name intact and expose whoever is behind the devious plot. But as their investigation delves deeper and their affections for each other grow, Lydia starts to wonder whether her carefully planned future is in fact what she truly wants…
A thrilling, poignant story of hope and loss set during World War 1, from Carnegie Medal-winning author Theresa Breslin.
Nobody believes in ghosts until they see one . . .
The war has changed everything for Rob and Millie. Their father is missing in action and they are terrified they'll never see him again.
Then one night, deep in the woods, Rob and Millie see an eerie figure in the window of an abandoned house.
But there's no such thing as ghosts, is there?
In 1628, Veronica and her brother flee for their lives into the German woods after their father is burned at the stake.
At the dawn of the eighteenth century, Scottish maid Katherine is lured into political dissent after her parents are butchered for their beliefs.
In present-day Australia, Paisley navigates her way through the burning torches of small-town gossip after her mother's new-age shop comes under scrutiny.
The year is 1919. Thirty years have passed since the man from Snowy River made his famous ride. But World War I still casts its shadow across a valley in the heart of Australia, particularly for orphaned sixteen-year-old Flinty McAlpine, who lost a brother when the Snowy River men marched away to war.
Why has the man Flinty loves returned from the war so changed and distant? Why has her brother Andy ′gone with cattle′, leaving Flinty in charge of their younger brother and sister and with the threat of eviction from the farm she loves so dearly?
A brumby muster held under the watchful eye of the legendary Clancy of the Overflow offers hope. Now Flinty must ride to save her farm, her family and the valley she loves.