Famous In A Small Town by Emma Mills is the perfect read for curling up on a comfy couch with a warm blanket and a hot drink.
It leaves you with all the warm and fuzzy feelings you could possible hope for.
Sophie has always loved living in a small town. She has 4 best friends, her High School marching band,
and there is the new boy next door to keep things interesting. The Acadia High School marching band
has been selected to march in the upcoming Tournament of Roses Parade – but that is all the way in
Pasadena and just how are they going to raise the money to get there?
Acadia has one claim to fame – country superstar Megan Pleasant is from there, not that
she has been back since making it big. But every year there is the fall festival, what if
Sophie can convince Megan Pleasant to come and play a concert at her hometown festival – then they would be able to raise all the money they need?
So begins Sophie's quest to get in contact with Megan Pleasant and convince her to come
back home and save the day – despite the fact she has very publicly stated she would never return.
And what is a small town without secrets? Just how can Sophie convince everyone her plan will work,
convince Megan to return, convince mystery boy, August, to take a chance on their budding romance,
and work out just what she wants to do with her life once senior year is finished?
Sophie is adorable and her friends all have unique personalities that has you falling in love with them all.
Lots of fun, a bit of mystery and little heartbreak. Everything you could possibly hope for.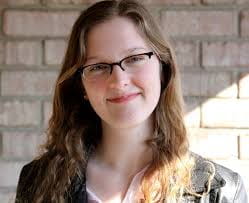 Read more about the author, Emma Mills