To be honest, most mothers in YA books are not portrayed in the best light.  But, with a bit of looking, it is possible to find some YA books with some pretty great mums.
Here are a few, just to celebrate all Mums!
Harry Potter series by J.K. Rowling
Molly Weasley is the heart of the Weasley family, surrogate mother to Harry, and badass evil witch slayer with the best line in the entire series. Suck it Bellatrix.Just don't tick her off.
Navigating The Stars by Maria V. Snyder
Ming Daniels is an archaeologist, an expert in her field, and a mother who wants what is best for her children.  Brave, intelligent, caring and resourceful.  What more could you ask for in a mother?
Unearthly by Cynthia Hand
Maggie Gardner, Clara's Mom is loving, caring, strong and sometimes secretive. She's probably the most angelic mother on this list. Pun intended
[from Epic Reads, 10 YA Moms We Love]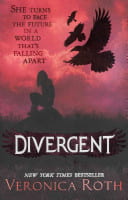 Divergent series by Veronica Roth
Tris' mum is a bundle of surprises. Brave and calm, she aims to protect her children no matter the cost. Dab hand at sneaky escapes and contributor to thwarting evil. You go Ma' Prior.
[From "9 Awesome Mothers in Literature", on Buzzfeed]
The Fault in Our Stars by John Green
Frannie has to deal with the unthinkable — a dying child — but throughout her own intense suffering, she's constantly checking on Hazel, putting on a face of strength, and quietly preparing herself for what will come next. She's also a genuinely fun, understanding, and often optimistic woman, encouraging her daughter to make the most of the time she has, and (eventually) allowing her the freedom to do it.
[From "19 Badass Literary Moms Who Need To Be Celebrate", by Arianna Reboline, Buzzfeed]
A Wrinkle In Time by Madeleine L'Engle
Kate Murry is just so cool. Any nerdy girl who grew up reading the Wrinkle in Timetrilogy either wanted the smart, brilliant, and mysterious microbiologist as their own mom, or just wanted to grow up to be her. It's no surprise that her kids are brave and smart enough to save their missing father.
[From "19 Badass Literary Moms Who Need To Be Celebrate", by Arianna Reboline, Buzzfeed]
Between Shades of Gray by Ruta Sepetys
Elena Vilkas. this mom will stop at nothing to ensure the safety of her children. She's the very definition of a Mama Bear.
[from Epic Reads, 10 YA Moms We Love]
One True Thing by Nicole Hayes
In True Thing, Nicole Hayes creates a strong, thoughtful and relatable mother for Frankie, one who was working really hard towards something undeniably important, but also struggling with her own limitations and mistakes – mistakes which would have a dramatic impact on Frankie's life.
[From "Mothers in YA" by Danielle Binks, Stella Prize website]
Room by Emma Donoghue
Jack and Ma have spent the entirety of Jack's young life in captivity, but as far as Jack knows, the room in which they live is the entire world. It's because of the strength and ingenuity of Ma, who keeps his imagination alive and running — creating games for them to play while she plots their unlikely escape.
[From "19 Badass Literary Moms Who Need To Be Celebrate", by Arianna Reboline, Buzzfeed]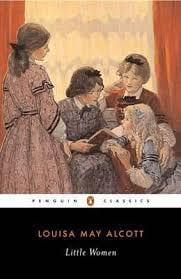 Little Women by Louisa May Alcott
Mother and father to her four girls for much of the time, and be it putting a cane-happy school master in his place or understanding each of her daughter's very different personalities, Mrs March does it all with grace and humour.
[From "9 Awesome Mothers in Literature", on Buzzfeed]
Wonder by R. J. Palacio
Isabel Pullman doesn't wear a cape, but she's definitely a superhero. Her powers are kindness, patience, and never-ending support. Isabel's son Auggie has a facial deformity and she lives to bring happiness and humor into his life, hoping to make it as normal as possible. She's a supermom through the very last sentence: "You really are a wonder, Auggie. You are a wonder."
[From "6 Incredible moms in literature who will stay in our hearts, always", by Elizabeth Entenman, HelloGiggles website]