"Can you love someone you never really knew?"
It's been a month since Jessa's ex-boyfriend Caleb died – his car swept away in a flash flood, his body never found.  Caleb's mother has asked Jessa to come and clean out his room as they pack up their home to move after the tragedy.  Jessa hopes sorting through Caleb's things will help her make sense of his death and help her deal with her guilt over his death.  But the more Jessa packs, the more mysterious Caleb seems, and she realises – maybe Caleb was not the person she thought he was.  As Jess searches for the truth about Caleb's life and death, she starts to uncover secrets that someone desperately wants to stay hidden.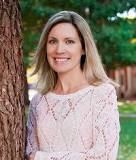 Read more about the author, Megan Miranda, on her website.
Other books available in the library by the same author.