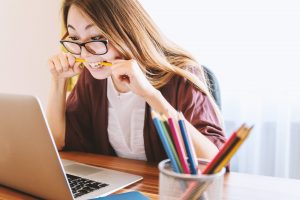 The internet is great for doing research, but it can also be a confusing place with far too much information, not all of it correct.
State library Victoria – research skills online course:
This course is designed to improve your online research skills and ensure you retrieve the most effective, reliable search results.
To help with using the internet for research, here are some free tools you can use.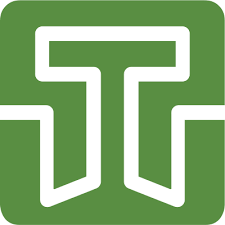 Access Australia's historic newspapers, maps, images and music.  Trove is maintained by the National Library of Australia.
Fake news is not new, but increasing discussions of "fake news" have surrounded political campaigns and the rise of satire news publications.
It is important to be aware that not all "news" published on the internet is reliable, and similarly, that not all news claimed to be "fake news" is in fact fake. Just because you disagree with the news piece doesn't make it fake.
Fake news can include content created by non-news organisations to drive web users towards ads (i.e. clickbait) or to spread false information (rumors, conspiracy theories, propaganda etc).
Here is a list of fact-checking sites that you can use:
Fact Check – USA based
Fact Check – Australia based
The Washington Post fact checking site
The World Factbook provides information on the history, people, government, economy, energy, geography, communications, transportation, military, and transnational issues for 267 world entities. Our Reference tab includes: maps of the major world regions, as well as Flags of the World, a Physical Map of the World, a Political Map of the World, a World Oceans map, and a Standard Time Zones of the World map.
Welcome to the secondary students page. Find resources just for you. Explore featured resources,  browse resources aligned to subjects and get creative with digital tools.
I Side With – Australia (issues):
iSideWith.com was started in March 2012 by two friends with two very different views of politics. We are constantly finding and building new ways to boost voter engagement and education using information, data, and breaking technologies.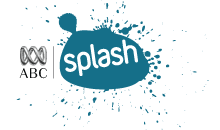 Free educational resources for Primary and Secondary students – thousands of videos, games and programs.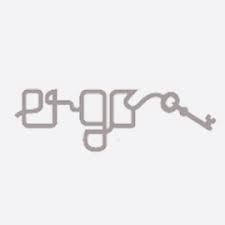 Ergo:
This website is provided by the State Library of Victoria and is designed for Victorian students and their teachers.
It provides access to:
comprehensive easy to follow research and essay writing guides
over 700 digitised primary sources from the State Library of Victoria
a database of teachers's resources with links to the Victorian Essential Learning Standards and the Australian Curriculum.
When researching information for assignments, whether from books, magazines or the internet, you must always create a bibliography.
A bibliography is a list of all of the sources you have used (whether referenced or not) in the process of researching your work. In general, a bibliography should include:
the authors' names
the titles of the works
the names and locations of the companies that published your copies of the sources
the dates your copies were published
the page numbers of your sources (if they are part of multi-source volumes)
The World Digital Library provides free access to manuscripts, rare books, maps, photographs, and other important cultural documents from all countries and cultures.  The World Digital Library is an international digital library operated by UNESCO and the United States Library of Congress.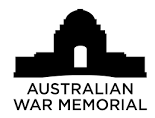 The Australian War Memorial is Australia's national memorial to the members of its armed forces and supporting organisations who have died or participated in wars involving the Commonwealth of Australia.  The website provides online resources to research Australians' involvement in war.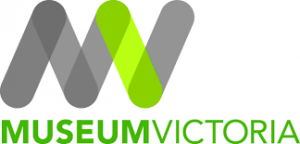 Explore a wealth of collections and research about natural sciences, history, technology and Indigenous cultures from Museums Victoria in Australia.
Europeana Collections provides access to over 50 million digitised items – books, music, artworks and more – with sophisticated search and filter tools to help you find what you're looking for.
Gapminder is an independent Swedish foundation with no political, religious or economic affiliations. Gapminder is a fact tank, not a think tank. Gapminder fights devastating misconceptions about global development. Gapminder produces free teaching resources making the world understandable based on reliable statistics. Gapminder promotes a fact-based worldview everyone can understand.  Gapminder collaborates with universities, UN, public agencies and non-governmental organization
Discover arts, culture from around the world.
Australian Dictionary of Biography
The Australian Dictionary of Biography is Australia's pre-eminent dictionary of national biography. In it you will find concise, informative and fascinating descriptions of the lives of over 12,000 significant and representative persons in Australian history. The subjects come from all walks of life — from prime ministers, governors-general and premiers, generals and bishops, artists, actors and authors, engineers and schoolteachers, to prostitutes, thieves and murderers — providing a cross-section of Australian society.
Harvard Reference Generator – Cite Me:
Create citations for your bibliography.
HarvardGenerator – Referencing Made Easy:
Harvard Generator is a free tool that allows you to quickly and easily format references and sources in the correct Harvard Referencing Format.
Not all pictures on the internet are free for you to use.  Here are some sources of images that you are allowed to use for free in your work.

About CSIRO ScienceImage
scienceimage is a free image library specialising in science and nature images. It is presented by CSIRO, Australia's major science research organisation.
scienceimage also provides access to CSIRO's database of film and video productions, making it easy to search for footage to suit your requirements.
All images in ScienceImage are free to the public under the Creative Commons Attribution 3.0 Unported (CC BY 3.0) licence. If you wish to use an image, the following is required:
Attribution – You must give credit to CSIRO.