I love podcasts.  You can listen to a podcast about just about any subject.  They are a great way to learn and a great way to be entertained.
I also like maths – yes – I know – I do have a Bachelor of Science majoring in Applied Mathematic – just don't ask me to remember any of it.  😏
So, if you combine my love for podcasts with my love for maths, then I just had to share with you these 10 podcasts I came across that might help spark a love of maths in our students.  According to a recent Education Week article, "Research suggests that when students talk more about their math thinking, they are more motivated to learn, and they learn more."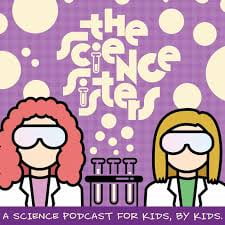 The Science Sisters, "Apples & Math"
Ages 5–8
The Science Sisters is a podcast about science, for kids, by kids.  Genevieve and Emmy are 9 and 7 year-old sisters who explore topics such as Super Scientists, Amazing Animals, Edible Science, and Earth and Space.  In episode 01 from April 15th 2020, "Apples & Maths", they ask the question who do apples, calculus and gravity have in common?
These are short 5 – 10 minute episodes.
But Why? "What is the Biggest Number?"
Ages 5–10
This is another for kids by kids podcast where listeners ask the questions and the "But Why?" team find the answers.  Topics covered include nature, words, even the end of the world.  In this episode (episode 52) they ask, what's the biggest number? Who was the first mathematician? Why is seven a lucky number?
These episodes go for 20-30 minutes each.
Wow in the World "1+2=3, Just Ask a Bee"
Ages 7–10
This podcast takes students on a journey to explore the wonders of the world around them.  In this episode from July 6th 2020, the hosts explore the Fibonacci sequence and where in the world can you spot one?
Episodes run for approx. 30minutes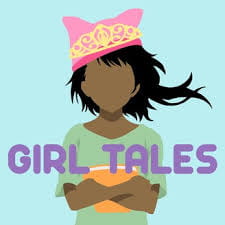 Girl Tales: Nova's Lab! "Meeting Katherine Johnson"
Ages 8–12
Girl Tales is a podcast featuring reimagined fairytales. Damsels in distress? Princesses in need of protection? You won't find those here.  The girls in our story take control of their own destinies, turning your favourite fairytales into exciting new adventures.  In this episode from January 21st 2020, young listeners meet Katherine Johnson, the NASA mathematician who calculated the trajectory around the moon. Actors introduce young listeners to Katherine Johnson through a first-person audio play, so kids hear her discuss her work and how it enabled astronauts to orbit the moon. Students can also do the hands-on activity, described at the end, to experiment with the concept of orbiting. Nova's Lab! is a series of episodes produced by Girl Tales, a podcast dedicated to exploring women inventors and scientists. To find more in this series, search Nova Labs! within the Girl Tales podcast.
Episodes range from 15 – 30 minutes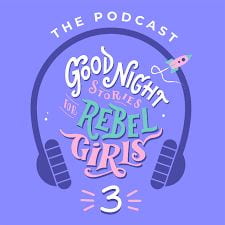 Goodnight Stories for Rebel Girls "Ada Lovelace"
Ages 8–12
This podcast tells the stories of extraordinary women from all over the world.
In this episode from August 11th 2020, the podcast, based on the popular book series "Goodnight Stories for Rebel Girls," listeners learn about the English mathematician and writer Ada Lovelace. Ada saw poetry in numbers, which influenced her love of machines. When she was young, she drew birds in order to try building her own flying machine. As a young adult, she met many scientists, including mathematician Charles Babbage. They shared an interest in math and became life-long friends, working together to write the first computer programming language in history. This episode is read by New York Times correspondent Jodi Kantor. Kids who enjoy learning about great women in history will want to explore all the other episodes.
This episode runs for 15 minutes
Mic Drop Maths "Dear Decimal"
Ages 9–12
What sort of personality would a decimal point have? In this episode of Mic Drop Maths, a new podcast created by math teachers and hosted by their fifth grade students in Montpellier, VA, a decimal shares her story! Decimal describes the trials and tribulations of what it's like to separate the whole numbers from the parts, and you can hear the bitterness in her voice when she reminds listeners that she is not a period, but a decimal. The interview goes on to reveal the origins of the word decimal, it's function, and how it's all about location, location, location, in other words, the base 10 system. By using personification, storytelling, student "math talk," math history, and math quizzes, educator Whitney Wells-Corfield and her students bring math to life—and also offer free worksheets at micdropmaths.com. Wells-Corfield has continued producing episodes through the pandemic, including one about the math surrounding the Coronavirus.
Radiolab for Kids "For the Love of Numbers"
Ages 9–14
Well-known Radiolab hosts Jad Abumrad and Robert Krulwich recently launched a show just for kids, aptly named Radiolab for Kids. The show sounds very much like the grown-up one, except for the topics. Here, they explore our deep, emotional connection to numbers and math with the question, "What is your favorite number?" The answers reveal a great deal about us as individuals. The episode will spark discussion about the numbers and math that are part of everyday life, including a consideration of why KFC chicken has 11 herbs and spices as opposed to 10! Radiolab for Kids is produced by WNYC Studios in New York.
This episode runs for 20 minutes.
TED Radio Hour "Don't Fear Math"
Ages 14–17
This podcast shares excerpts from popular TED Talks on different topics. In this episode from 15th March 2019, host Guy Raz explores the question, "What is the danger to society if people don't have math literacy?" Various answers are suggested, including one from Felicia Jones, who reminds us that all girls are good at math. In his response, Dan Finkel talks about how math is really made up of questions, not just problems to solve; he encourages students to play with math. Eddie Woo, a high school math teacher in Australia, describes the elegance of math, while Masha Gershman, from the Russian School of Math, explains how math is thought of differently in Russia. This episode is long, but is valuable to share in pieces or as a way to entice students to watch the full TED Talks on YouTube.
This episode runs for 54 minutes