Vera Rivers' life is split in two: before her twin sister Ava disappeared twelve years ago and after.
Before was hot Junes and ice cream trucks, dancing in sprinklers, loud Christmas mornings and pancakes on Saturdays. The after is everything else: police officers, investigators, tips, theories, leads, but never any answers. The case made headlines, shocked Vera's Northern California community, and turned her family into tragic celebrities.
Now, at eighteen, Vera is counting down the days until she starts her new life at college in Portland, Oregon, far away from the dark cloud she and her family have lived under for twelve years. But all that changes when a girl shows up at the local hospital.
Her name is Ava Rivers and she wants to go home.
Ava's return begins to mend the fractures in the Rivers family. Vera and Ava's estranged older brother returns. Vera reconnects with Max, the sweet, artistic boy from her childhood. Their parents smile again. But the questions remain: Where was Ava all these years? And who is she now?
This is an intricately plotted suspenseful story with diverse characters.  The return of her twin turns Vera's life upside down and has her questioning.  On the surface this is a story about the return of Ava Rivers, but ultimately, the heart of the story is Vera and the questions Ava's return brings up about her future, her past and her family.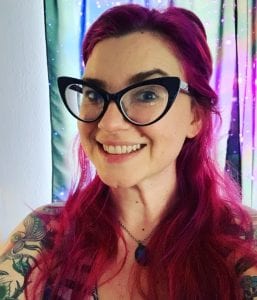 For more about this author, Faith Gardner, have a look at her website.
Similar reads available in the library: