"If your school's homecoming king had a little too much in common with Henry VIII, would you survive with your head still attached?"
Annie Marck, alias Cleves, is about to start her senior year at a new small town high school.  The school where her best friend, Henry, is the most popular boy in school.  Cleves met Henry at "Overachiever" camp, a summer camp for geniuses and future leaders.   He is smart, handsome, charming and always ready for a good prank.  So, when Cleves discovers her mother has been transferred for work to the small town of Lancaster, she is overjoyed to be spending her senior year with her best friend.  As she becomes instant social royalty due to her connection with Henry, Cleves is about to have the best senior year ever.
Henry has it all: he's the jock, the genius and the brooding bad boy all in one.  He is also onto his 6th girlfriend in 2 years – and 2 of them are dead.
Cleves finds herself in the middle of the mystery of what really happened to the 2 dead ex-girlfriends.  Her best friend is the latest girlfriend of Henry's that has come to an untimely end.  Is it a tragic accident, like Anna, another unfortunate girlfriend who died when a tower of fireworks accidentally went off?  My friends think Henry killed them – but that can't be true – can it?  As one of those ex-girlfriends, Cleves is determined to find out what has really happened to Anna and Katie before anything happens to Henry's latest girlfriend.
This twisty thriller, told in multiple time-frames, manages to keep humour and tension balanced in a great read.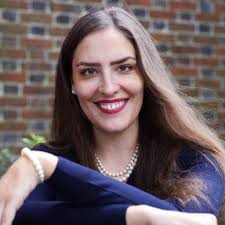 Read more about the author, Hannah Capin, on her website.