In a town consumed by lies, how do you uncover the truth?
In real life, they are enemies. Emma the know-it-all, Michael the bully, Fabian the coward, Tessie the weirdo and Sam the mystery. Online they are best friends, with one big thing in common: they are all sure they are adopted.
When they finally meet, they are horrified to find that the people they have been sharing their souls with are the people they hate. They decide to never speak again.
But avoiding each other is difficult in a small mountain town with only one high school.It's also tough to ignore one another when they each begin to realise that what their parents are hiding is much more sinister than just adoption.
The five teenagers have a choice to make. Continue to live a lie, or come together to hunt down the truth, no matter how dangerous that may be. Because the real story of their parentage is much more terrifying than they ever could have imagined.
It is a secret that goes to the very heart of the town itself.
This story is set in a small town with lots of secrets.  The characters are authentic and the story is engaging and suspenseful.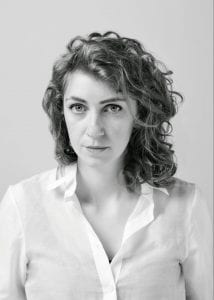 Read more about the author, Anna Snoekstra, on her website.
Also available in the library by the same author:
Similar reads available in the library: