Megan Harper has an interesting dating life.  All her ex-boyfriends have gone on to find their one true love right after dating her.  But rather than feel sorry for herself, Megan is always on the look out for her next date, earning her a bit of a reputation at school.  But Megan is also pursuing her dream of being a theatre director and gaining entry into her dream school.  The only problem is, the school has an acting requirement even though she is applying for a directing course.  So now Megan has auditioned for her school play – Romeo & Juliet.  But somehow she is cast as the lead, Juliet, rather than the small role she auditioned for.
So Megan now has to become Juliet, acting against her ex-boyfriend (and her best friend's true love) who is Romeo, somehow geeky Will has morphed into the new sexy stage-hand who she is desperately trying to attract the attention of, and then there is her developing friendship with Owen, an aspiring playwright.  But Owen couldn't be the boy of her dreams – could he?
Throw in some family dramas, and you have a banter-filled romance that will have you auditioning for your next school play.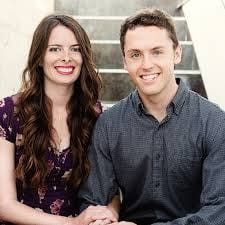 Read more about the authors, Emily Wibberley & Austin Siegemund-Broka, on their website.
Similar reads available in the library: