Epic space adventures?  Highly trained wandering warriors?  All that and more fill the pages of these books for Star Wars fans.  All available in the library.
This morning, Kady thought breaking up with Ezra was the hardest thing she'd have to do. This afternoon, her planet was invaded.
The year is 2575, and two rival megacorporations are at war over a planet that's little more than an ice-covered speck at the edge of the universe. Too bad nobody thought to warn the people living on it. With enemy fire raining down on them, Kady and Ezra—who are barely even talking to each other—are forced to fight their way onto an evacuating fleet, with an enemy warship in hot pursuit.
But their problems are just getting started. A deadly plague has broken out and is mutating, with terrifying results; the fleet's AI, which should be protecting them, may actually be their enemy; and nobody in charge will say what's really going on. As Kady hacks into a tangled web of data to find the truth, it's clear only one person can help her bring it all to light: the ex-boyfriend she swore she'd never speak to again.
BRIEFING NOTE: Told through a fascinating dossier of hacked documents—including emails, schematics, military files, IMs, medical reports, interviews, and more—Illuminae is the first book in a heart-stopping, high-octane trilogy about lives interrupted, the price of truth, and the courage of everyday heroes.
What was once the western United States is now home to the Republic, a nation perpetually at war with its neighbors. Born into an elite family in one of the Republic's wealthiest districts, fifteen-year-old June is a prodigy being groomed for success in the Republic's highest military circles. Born into the slums, fifteen-year-old Day is the country's most wanted criminal. But his motives may not be as malicious as they seem.
From very different worlds, June and Day have no reason to cross paths—until the day June's brother, Metias, is murdered and Day becomes the prime suspect. Caught in the ultimate game of cat and mouse, Day is in a race for his family's survival, while June seeks to avenge Metias's death. But in a shocking turn of events, the two uncover the truth of what has really brought them together, and the sinister lengths their country will go to keep its secrets.
Fans have long wondered what happened to Ahsoka after she left the Jedi Order near the end of the Clone Wars, and before she re-appeared as the mysterious Rebel operative Fulcrum in Rebels. Finally, her story will begin to be told. Following her experiences with the Jedi and the devastation of Order 66, Ahsoka is unsure she can be part of a larger whole ever again. But her desire to fight the evils of the Empire and protect those who need it will lead her right to Bail Organa, and the Rebel Alliance….
The only daughter of a prominent samurai, Mariko has always known she'd been raised for one purpose and one purpose only: to marry. Never mind her cunning, which rivals that of her twin brother, Kenshin, or her skills as an accomplished alchemist. Since Mariko was not born a boy, her fate was sealed the moment she drew her first breath.
So, at just seventeen years old, Mariko is sent to the imperial palace to meet her betrothed, a man she did not choose, for the very first time. But the journey is cut short when Mariko's convoy is viciously attacked by the Black Clan, a dangerous group of bandits who've been hired to kill Mariko before she reaches the palace.
The lone survivor, Mariko narrowly escapes to the woods, where she plots her revenge. Dressed as a peasant boy, she sets out to infiltrate the Black Clan and hunt down those responsible for the target on her back. Once she's within their ranks, though, Mariko finds for the first time she's appreciated for her intellect and abilities. She even finds herself falling in love—a love that will force her to question everything she's ever known about her family, her purpose, and her deepest desires.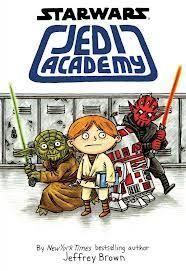 Roan's one dream is to leave home and attend Pilot Academy like his older brother, father, and grandfather. But just as Roan is mysteriously denied entrance to Pilot School, he is invited to attend Jedi Academy–a school that he didn't apply to and only recruits children when they are just a few years old. That is, until now…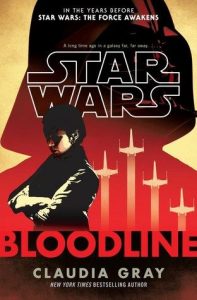 Witness the birth of the Resistance
When the Rebellion defeated the Empire in the skies above Endor, Leia Organa believed it was the beginning to a lasting peace. But after decades of vicious infighting and partisan gridlock in the New Republic Senate, that hope seems like a distant memory.
Now a respected senator, Leia must grapple with the dangers that threaten to cripple the fledgling democracy—from both within and without. Underworld kingpins, treacherous politicians, and Imperial loyalists are sowing chaos in the galaxy. Desperate to take action, senators are calling for the election of a First Senator. It is their hope that this influential post will bring strong leadership to a divided galaxy.
As the daughter of Darth Vader, Leia faces with distrust the prospect of any one person holding such a powerful position—even when supporters suggest Leia herself for the job. But a new enemy may make this path Leia's only option. For at the edges of the galaxy, a mysterious threat is growing…
Set in Earth's future, the novel presents an imperiled mankind after two conflicts with the "buggers", an insectoid alien species. In preparation for an anticipated third invasion, children, including the novel's protagonist, Ender Wiggin, are trained from a very young age through increasingly difficult games including some in zero gravity, where Ender's tactical genius is revealed.
Nemesis is a Diabolic. Created to protect a galactic Senator's daughter, Sidonia. There's no one Nemesis wouldn't kill to keep her safe. But when the power-mad Emperor summons Sidonia to the galactic court as a hostage, there is only one way for Nemesis to protect Sidonia.
She must become her.
Now one of the galaxy's most dangerous weapons is masquerading in a world of corruption and Nemesis has to hide her true abilities or risk everything. As the Empire begins to fracture and rebellion looms closer, Nemesis learns that there is something stronger than her deadly force: the one thing she's been told she doesn't have – humanity. And, amidst all the danger, action and intrigue, her humanity might be the only thing that can save her, Sidonia and the entire Empire…