Welcome to Round 1 of the Book Cover Game…. created by Angela & Maya in Year 12.
How much of the plot of a book can you work out from just looking at it's front cover?
Put your suggestions in the comments.  No cheating by googling!
So… book number 1: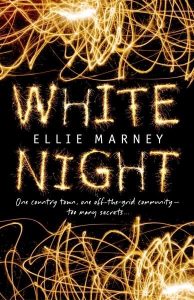 White Night by Elle Marney.