Friday March 16th is the National Day Against Bullying and Violence.

On Friday 16 March 2018, Australian schools will stand united in their communities to celebrate the eighth National Day of Action against Bullying and Violence (NDA).
The national definition of bullying for Australian schools says:
Bullying is an ongoing misuse of power in relationships through repeated verbal, physical and/or social behaviour that causes physical and/or psychological harm. It can involve an individual or a group misusing their power over one or more persons. Bullying can happen in person or online, and it can be obvious (overt) or hidden (covert).
Bullying of any form or for any reason can have long-term effects on those involved, including bystanders.
Single incidents and conflict or fights between equals, whether in person or online, are not defined as bullying.
So take a stand against bullying and violence:
Treat each other with care.
Bullying prevention is everyone's responsibility.
Imagine a world without bullying – not just on Friday, but every day!
Resources available in the library about bullying:
Non-Fiction: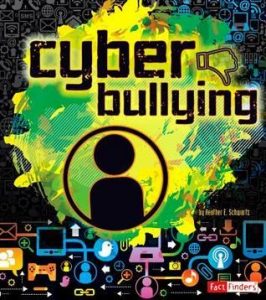 Fiction: