August 19th – 26th 2017 is Children's Book Week.  This year's theme is "Escape to Everywhere".
As part of Children's Book Week each year, the Children's Book Council of Australia announce their winner of "Book of the Year".
Check out this year's short-list for Book of the Year….all available in the library.
One Would Think The Deep by Claire Zorn – Winner!
Words In Deep Blue by Cath Crowley – Honours
The Bone Sparrow by Zana Fraillon – Honours
Waer by Meg Caddy
Yellow by Megan Jacobson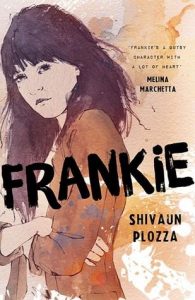 Frankie by Shivaun Plozza