[This article was written by Sabrina Kleckner on August 11th 2017 and appeared on the B&N Teen Blog. Modified to remove links to book purchases.]
We might not all judge books by their covers, but we definitely judge them by their first sentences. When your to-be-read stack is taller than you, you're bound to put down a novel pretty quickly if you aren't sucked in by the opening pages.
But what about last lines? If you're a weirdo like me who likes to flip to the end of a book before you commit to it, the last sentence of a story can be just as important as the first. And even if you're a reader who doesn't like to experience the ending until you've read your way there, a striking last line can create a feels-fest in your heart that will leave you with a book hangover for weeks. So in honor of both types of people, here are ten (spoiler-free!) last lines that will entice you to either begin these stories for the first time or read them again.
Crooked Kingdom by Leigh Bardugo
"He'd drink to the whole sorry lot of them, but mostly to the poor fools who didn't know what trouble was coming."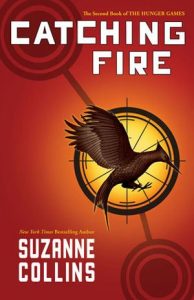 Catching Fire by Suzanne Collins
"Katniss, there is no District 12."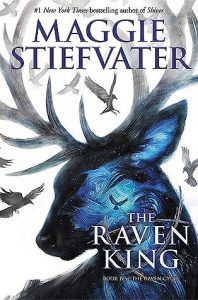 The Raven King by Maggie Stiefvater
"Then he closed his eyes and he began to dream."
Clockwork Angel by Cassandra Clare
"Why don't you tell me what the problem is?"
The Beginning of Everything by Robyn Schneider
"I don't know if he's right, but I do know that I spent a long time existing, and now, I intend to live."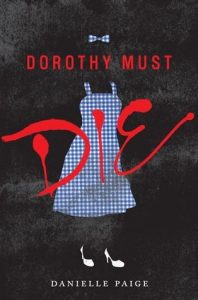 Dorothy Must Die by Danielle Page
"No matter how long it took – no matter who I had to destroy first – Dorothy was going to die."
Fangirl by Rainbow Rowell
"Here I come, ready or not."
I'll Give You The Sun by Jandy Nelson
"Remake the world."
Lady Midnight by Cassandra Clare
"Why lie?"
Harry Potter and the Deathly Hallows by J. K. Rowlings
"All was well."
What are some of your favourite last lines?  Why not leave a comment to share…
Here is one of mine:
Illuminae by Amie Kaufman and Jay Kristoff
"Illuminae: Now run."